Sunrooms are a popular home addition that can provide a multipurpose space. It can be used for entertaining guests, relaxing, or simply enjoying the outdoors without being disturbed by annoying insects and scorching heat. Solariums, garden rooms, sun porches, and patio rooms are other names for them.
If you're planning to extend your house, a new sunroom addition can be a good option.
Sunrooms provide a versatile space that may be used for various functions while maintaining a pleasant, welcoming atmosphere that you and your family will enjoy.
However, if you are still doubtful about having a sunroom in your house, we are here to help you. We have listed some of the most appealing benefits that will help you in making a decision about sunroom addition.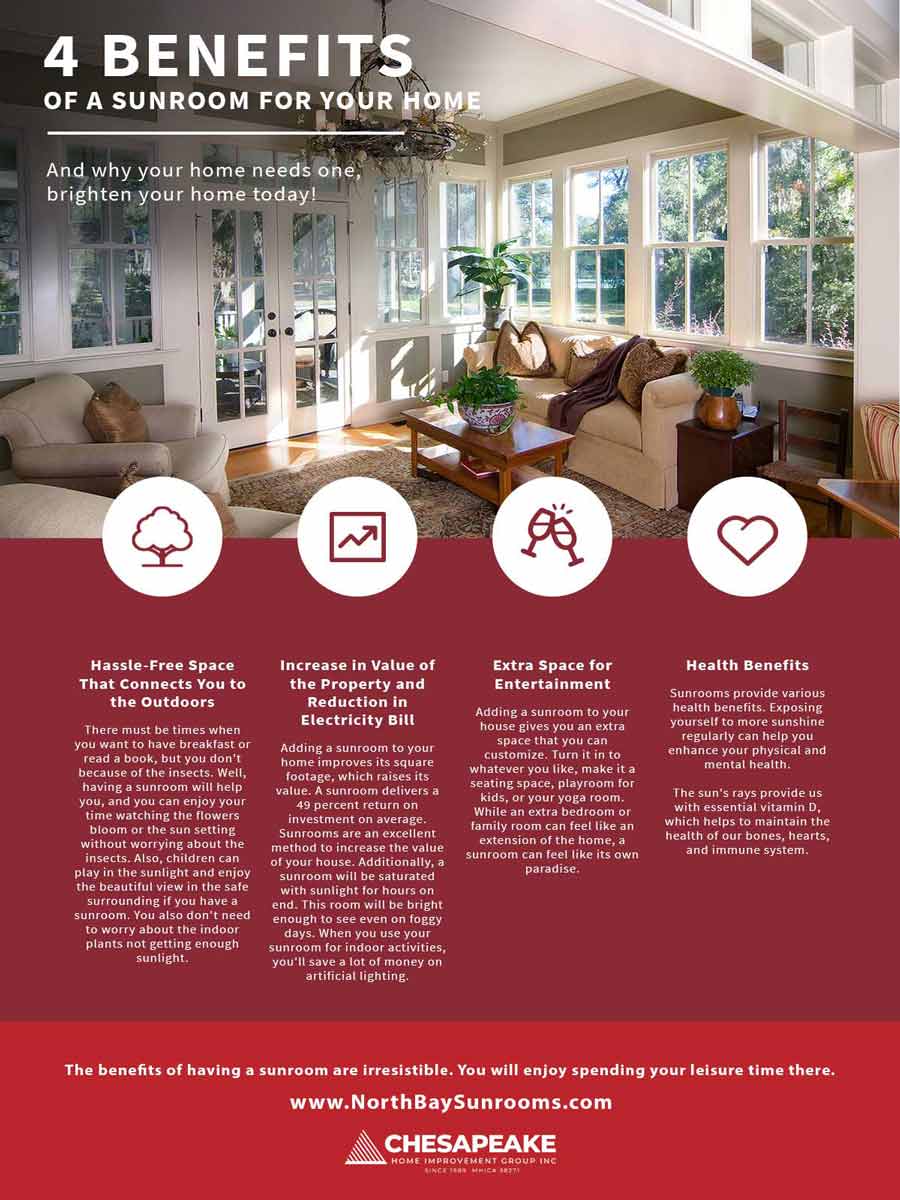 Hassle-Free Space That Connects You To The Outdoors
There must be times when you want to have breakfast or read a book, but you don't because of the insects. Well, having a sunroom will help you, and you can enjoy your time watching the flowers bloom or the sun setting without worrying about the insects.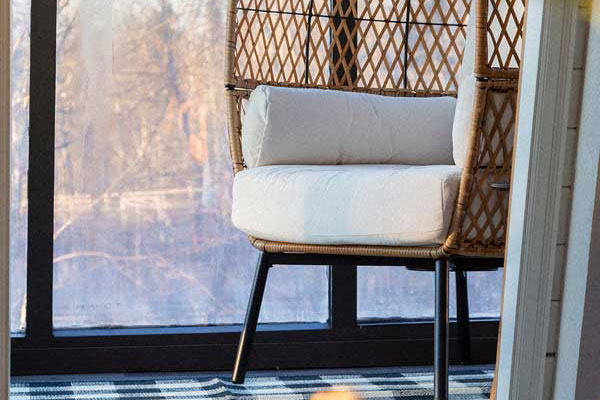 Also, children can play in the sunlight and enjoy the beautiful view in the safe surrounding if you have a sunroom. You also don't need to worry about the indoor plants not getting enough sunlight.
Increase In Value Of The Property And Reduction In Electricty Bill
Adding a sunroom to your home improves its square footage, which raises its value. A sunroom delivers a 49 percent return on investment on average. Sunrooms are an excellent method to increase the value of your house.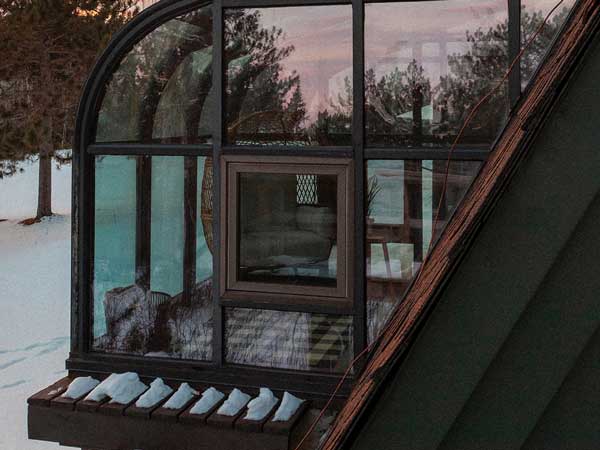 Additionally, a sunroom will be saturated with sunlight for hours on end. This room will be bright enough to see even on foggy days. When you use your sunroom for indoor activities, you'll save a lot of money on artificial lighting.
Extra Space For Entertainment
Adding a sunroom to your house gives you an extra space that you can customize. Turn it in to whatever you like, make it a seating space, playroom for kids, or your yoga room. While an extra bedroom or family room can feel like an extension of the home, a sunroom can feel like its own paradise.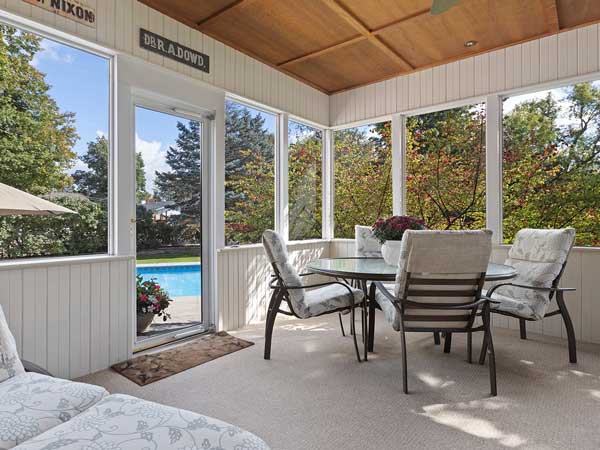 Health Benefits
Sunrooms provide various health benefits. Exposing yourself to more sunshine regularly can help you enhance your physical and mental health.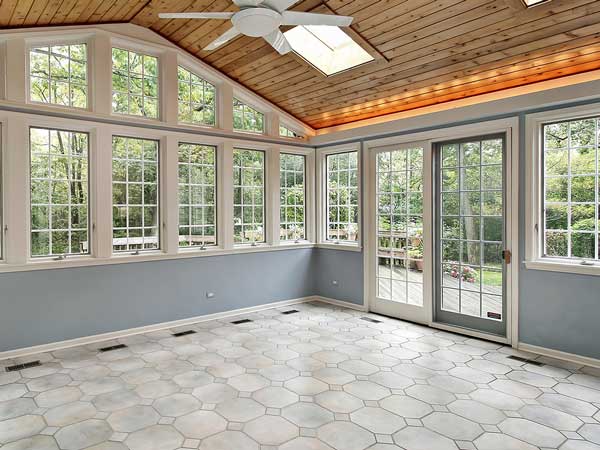 The sun's rays provide us with essential vitamin D, which helps to maintain the health of our bones, hearts, and immune system.