Custom Decks, Patios, and More!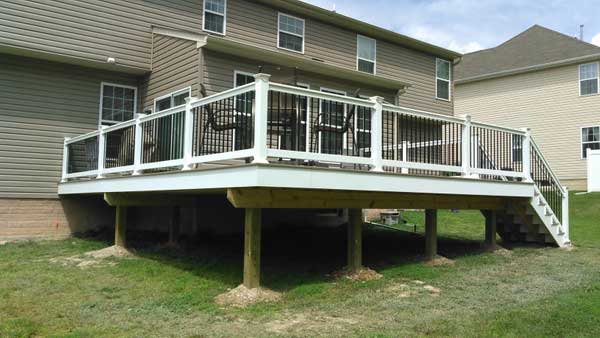 Elevate Your Outdoor Living Experience
At Chesapeake Home Improvement Group, Inc, we understand the value of outdoor spaces that seamlessly blend with your home and reflect your unique style. Our team of skilled professionals specializes in designing and constructing custom decks, patios, and more that enhance the beauty of your property while providing an inviting and functional outdoor retreat.
Tailored Designs for Your Vision
Your deck should be a reflection of your lifestyle and personal taste. That's why we work closely with you to create a custom deck design that meets your specific needs and exceeds your expectations. Whether you envision a spacious area for entertaining guests, a cozy nook for relaxation, or a versatile space for outdoor dining, we will bring your vision to life with meticulous attention to detail.
Quality Craftsmanship and Materials
We believe that a deck should be not only visually appealing but also durable and built to last. That's why we use only the highest quality materials and employ skilled craftsmen who take pride in their work. From sturdy support structures to beautiful decking materials, we ensure that every component of your deck meets our rigorous standards of excellence.
Enhance Your Outdoor Lifestyle
When it comes to custom decks, patios, and outdoor space construction, Chesapeake Home Improvement Group, Inc is the name you can trust. With our expertise, attention to detail, and commitment to customer satisfaction, we guarantee a deck that enhances the beauty and functionality of your outdoor space.
Contact Us
Contact us today at (410) 287-6818 to schedule a consultation and begin the journey of creating your dream deck. Elevate your outdoor living experience with Chesapeake Home Improvement Group, Inc. We look forward to serving you!