Home, Outdoor Space, and Kitchen/Bath Renovations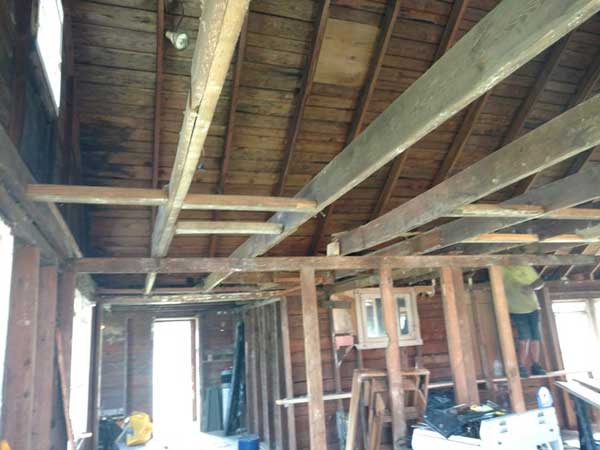 Transform Your House into a Dream Home
Chesapeake Home Improvement Group, Inc is your premier partner for comprehensive home, patio, and kitchen/bath renovation. With our expert craftsmanship, attention to detail, and commitment to customer satisfaction, we will bring new life to your space, making it a true reflection of your style and aspirations.
Customized Renovations Tailored to You
We understand that your home is a reflection of your unique personality and lifestyle. Whether you're looking to update a single room, embark on a kitchen/bath renovation journey, or undertake a whole-home transformation, our experienced team will work closely with you to understand your vision and create a plan that meets your specific needs. From concept to completion, we are dedicated to making your dream home a reality.
Comprehensive Renovation Services
At Chesapeake Home Improvement Group, Inc, we offer a wide range of renovation services to transform your home:
Kitchen/Bath Renovation: Create a stunning culinary space that combines functionality with exquisite design. From custom cabinets and countertops to stylish backsplashes and modern appliances, we will help you craft the kitchen of your dreams. We can also assist you in selecting the perfect fixtures, lighting, and finishes to create a bathroom that is both relaxing and rejuvenating.
Whole House Remodeling: Experience a complete transformation with our whole home remodeling services. We will collaborate with you to reimagine your entire space, ensuring seamless integration and a cohesive design throughout your home.
Interior Upgrades: Whether you desire new flooring, updated lighting fixtures, or fresh paint, our interior upgrades will revitalize your home and add a touch of modern elegance.
Exterior Enhancements: Boost curb appeal and make a lasting impression with our exterior enhancements. From siding and roofing to windows and doors, we can enhance the aesthetics and functionality of your home's exterior.
Partner with Chesapeake Home Improvement Group, Inc
With over three decades of experience in the industry, Chesapeake Home Improvement Group, Inc is your trusted partner for all your home renovation needs. We are committed to delivering excellence, exceeding expectations, and transforming your house into a home that you and your family will cherish for years to come.
Contact us at (410) 287-6818 to schedule a consultation and take the first step toward turning your vision into reality. Let Chesapeake Home Improvement Group, Inc be your partner in creating the home you deserve.