Sunrooms & Enclosures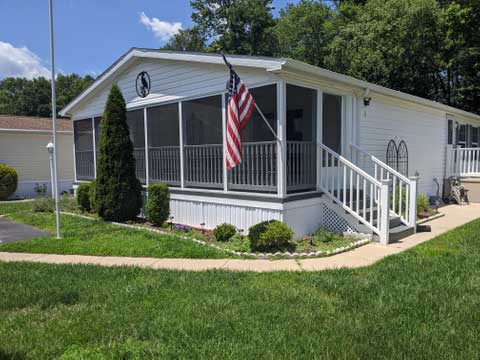 Embrace the Beauty of the Outdoors, Indoors – Enjoy a Variety of Sunroom Options and Enclosures by Chesapeake Home Improvement
Expand your living space and create a seamless connection to the outdoors with our exceptional sunrooms and enclosures. At Chesapeake Home Improvement Group, Inc, we specialize in designing and constructing a variety of sunroom options and enclosures that allow you to enjoy the beauty of nature while providing comfort and protection from the elements.
Immerse Yourself in Nature, All Year Round
Our team of skilled craftsmen will work closely with you to bring your vision to life, crafting a sunroom or enclosure that perfectly aligns with your lifestyle and enhances the architectural beauty of your home. Whether you envision a serene sanctuary for relaxation or a versatile area for entertaining guests, we have the expertise and selection to make it a reality.
Customizable Designs for Every Style
We understand that every homeowner has unique preferences and requirements. That's why we offer a wide range of customization options, allowing you to create a sunroom or enclosure that reflects your personal style and seamlessly integrates with your existing home design. From selecting the perfect windows and doors to choosing the ideal flooring and finishes, we pay meticulous attention to every detail to ensure a result that exceeds your expectations.
Quality Craftsmanship and Durability
When it comes to sunrooms and enclosures, quality craftsmanship is paramount. That's why we only use the finest materials and employ skilled professionals who are dedicated to delivering excellence. Our structures are built to withstand the test of time, providing you with a durable and long-lasting investment that you can enjoy for years to come.
Experience the Benefits of Sunrooms and Enclosures:
Versatile Living Space: Create a multi-functional area that can be enjoyed year-round, whether it's a cozy reading nook, a home office, or a space for entertaining family and friends.
Natural Light and Scenic Views: Flood your home with natural light and enjoy panoramic views of your surroundings, immersing yourself in the beauty of nature from the comfort of your sunroom.
Increased Home Value: Enhance the value and desirability of your home with the addition of a sunroom or enclosure, making it more attractive to potential buyers.
Personal Retreat: Escape the stresses of daily life and create a tranquil sanctuary where you can relax, unwind, and recharge.
Trust Chesapeake Home Improvement Group, Inc
When it comes to sunrooms and enclosures, Chesapeake Home Improvement Group, Inc is the name you can trust. We offer a variety of sunroom options and enclosures so that you can enjoy your custom space. With our unwavering commitment to quality, craftsmanship, and customer satisfaction, we are dedicated to exceeding your expectations.
Contact us today at (410) 287-6818 to schedule a consultation and embark on the journey of transforming your home with a beautiful sunroom or enclosure. Experience the joy of indoor-outdoor living with us.